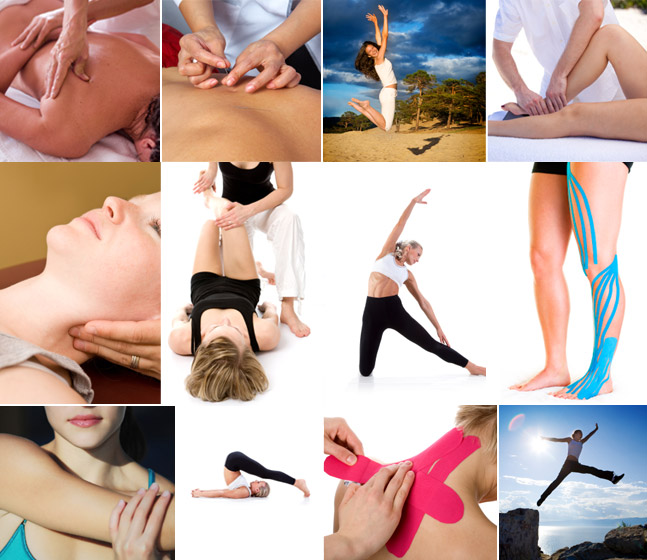 Physiotherapists are health professionals primarily concerned with the assessment, diagnosis, treatment and prevention of spinal and muscular disorders.
Physiotherapists utilise their knowledge of normal movement and the function of the bones, joints, ligaments, menisci, muscles, nerves and tendons to determine if they are performing effectively and normally. People who benefit from physiotherapy can range from athletes recovering from a sporting injury, a worker rehabilitating from a back injury to the older person coping with the ageing process.
At Back in Business Musculoskeletal & Sports Physiotherapy we take a multi-modal approach to treatment, as we find that most of our clients have many aspects to their condition. We promote the use of a systematic approach to assessment and treatment, which leaves no place for dogma and plenty of scope for evaluation & re-evaluation of outcomes, which enable 'reflective skills' by the practitioner as well as allow the client to ascertain progressAs such, we commence your visit with an interview, where we ascertain what you expect from us. We will ask you clarifying questions where more information will lead to a more thorough and precise physical examination which leads to a more precise diagnosis. A planned approach to treatment and management are then discussed. This includes treatment options, timeframes for improvements, as well as ways to prevent this problem occuring again in the future.
Treatment techniques which we employ include joint mobilistion, dry needling (with acupuncture needles using Real Time Ultrasound), soft tissue massage, EMG biofeedback, education, exercise, taping, electrotherapy, myofascial releases, neural mobilisations and muscle energy techniques. We also do one-on-one Pilates using Real Time Ultrasound as biofeedback. Additionally, we also consider global health, immune and nutritional status as it affects the musculokeletal system. We uphold the principles of practice of the APA and understand that we have a duty of care based on our professional competency standards. Where necessary we refer clients to other health professionals. We only employ physiotherapists who demonstrate a commitment to post graduate continuing education. Finally, our aims and objectives reflect the goals that the client has set.As such we are client oriented and consumer focused to provide the excellence of care we would personally expect ourselves, if we were receiving treatment.
Some of the things we do include